MOVIES
THE KUNOICHI -Ninja Girl-

女忍 KUNOICHI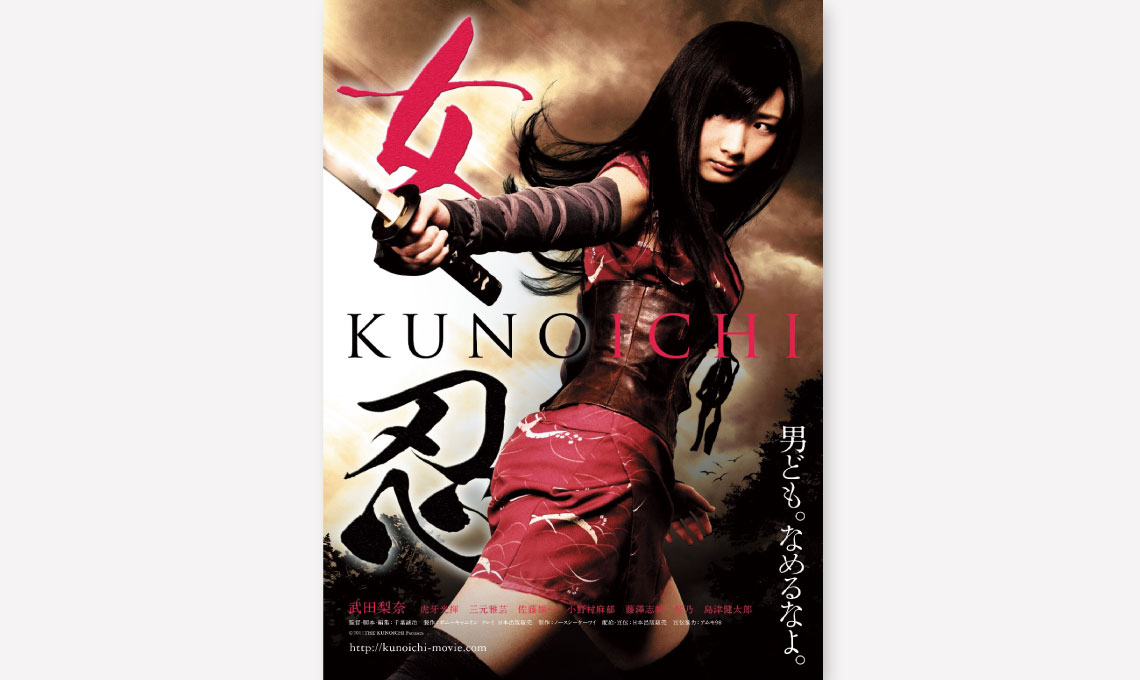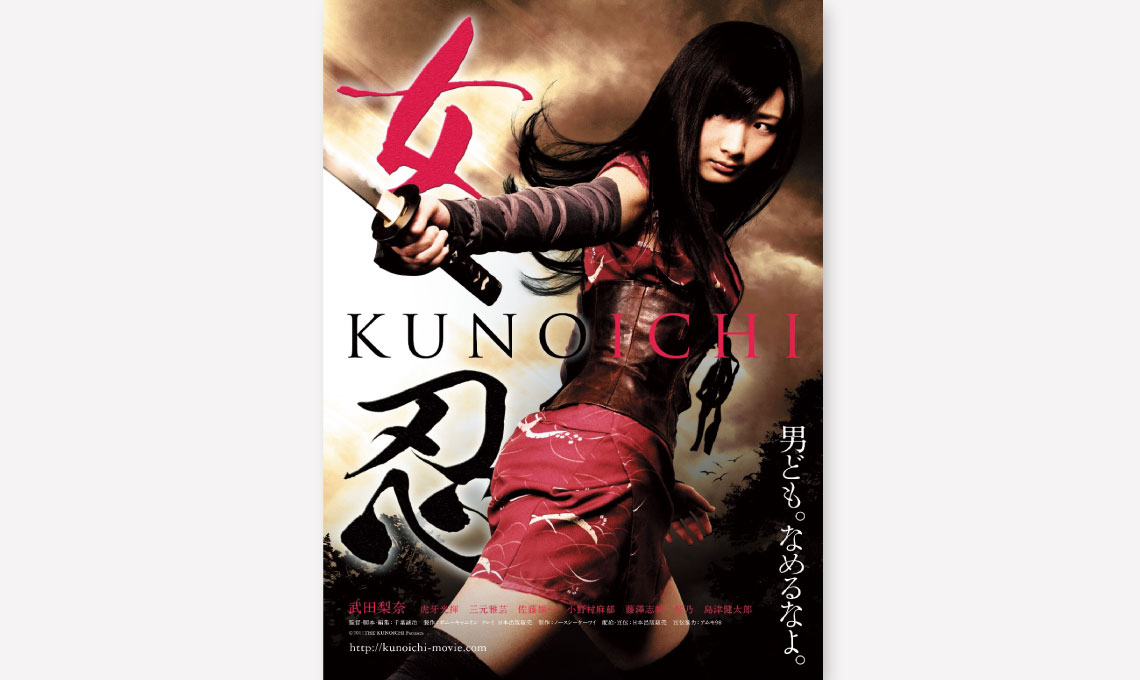 THE KUNOICHI -Ninja Girl-

女忍 KUNOICHI
Duration

:

65min.
Japanese theatrical release

:

2011
Cast

:

Rina Takeda,Koga Mitsuki
Director

:

Seiji Chiba
Synopsis

:

The flesh trading ninjas kidnap women from enemy ninja group's villages, and use the women as tools of temporary comfort for themselves. The Iga Ninja member Shimotsuki and Hyotsuki ordered to kidnap the women, are in the process of transporting Kisaragi and three other women from the Kouga village. Suddenly an unknown man appears, cuts the tied ropes of the women, and sets them free. Shimotsuki and Hyotsuki chase the women running amuck as if they were playing a game. As one by one the women fall prey to the hands of these men, Kisaragi will discover the truth and the real enemy that lies behind this evil practice.