MOVIES
Come On, Happiness

しあわせカモン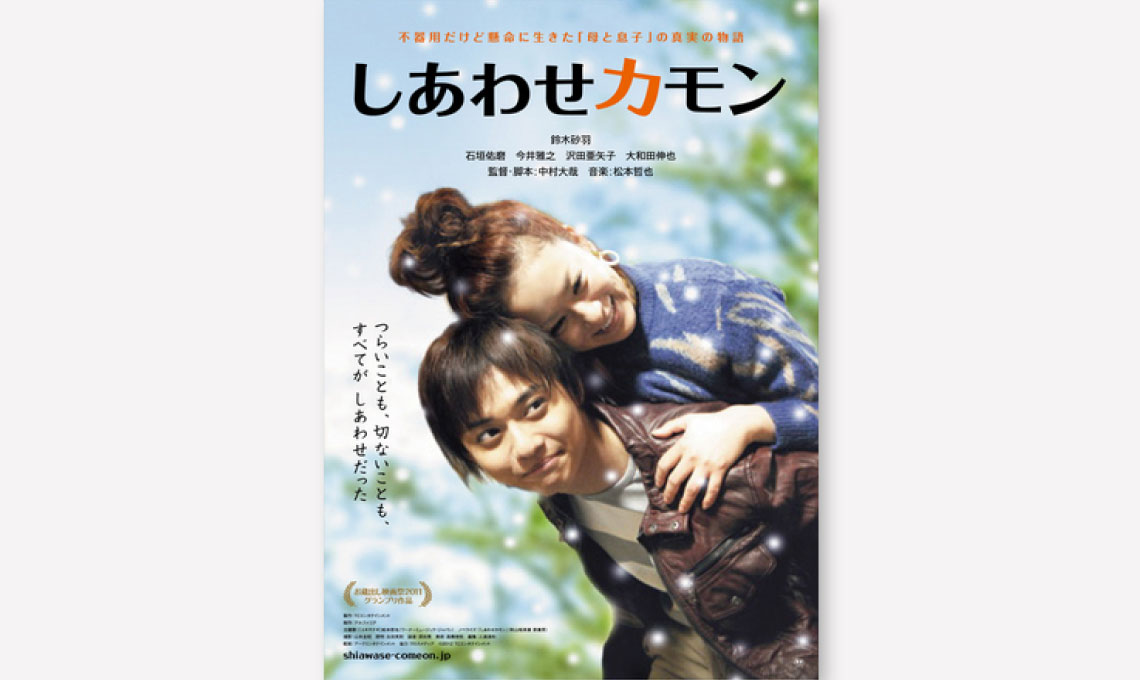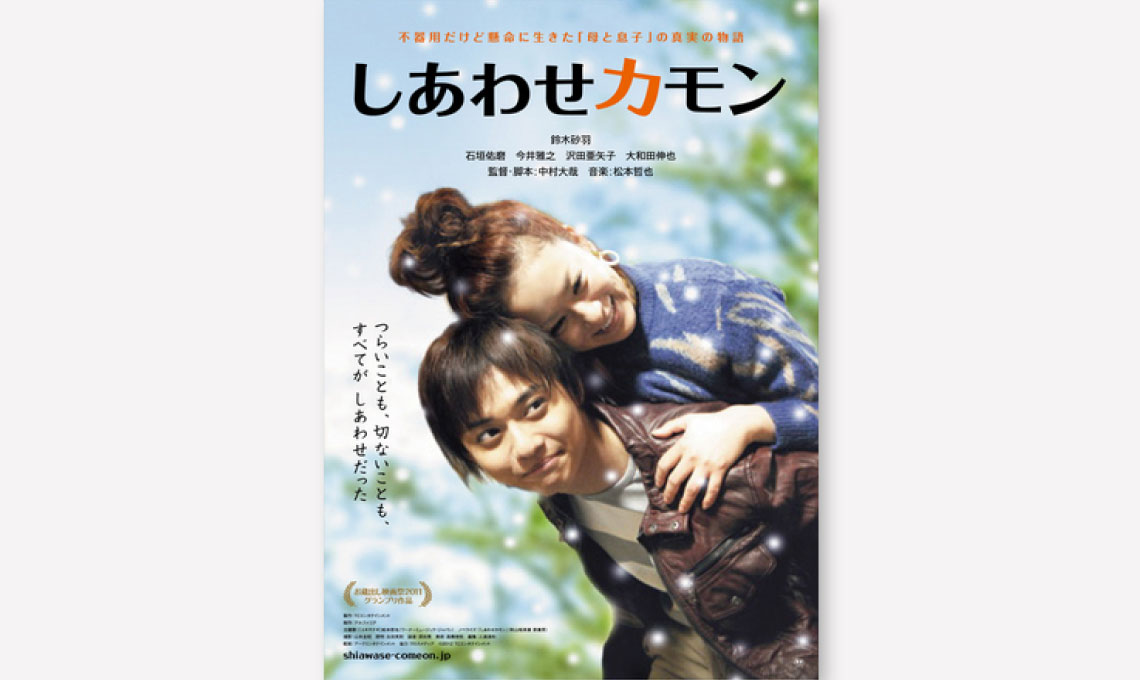 Come On, Happiness

しあわせカモン
Duration

:

118min.
Japanese theatrical release

:

2009
Cast

:

Sawa Suzuki,Yuma Ishigaki
Director

:

Daisuke Nakamura
Synopsis

:

Despite carving for an ordinary ""happy"" life as a child, Fumie becomes a wife of a yakuza and bares his child. She gives birth to a boy and names him Tetsuya and although she dotes on him, she soon falls for drugs and had to be taken into rehabilitation. Meanwhile, Tetsuya lives in a children's care home and spends his childhood feeling unloved, but finds the guitar play of the care-home worker as a comfort. Fumie eventually gets out of rehabilitation to live with Tetsuya, but the addiction creeps up on her again. Out of frustration and disappointment for his mother, Tetsuya causes injury case and taken into a reform school. After being released, Tetsuya leaves for Tokyo with a new dream to pursue his musical carrier. His music begins to be accepted by the public and he is a lot closer to his mother despite being long distance away. However, the damage from the years of drug abuse is finally taking its toll on Fumie's body...